You write evergreen content. You dedicate your time to understand what your audience needs and devote your time in research to come up with high-level pieces of web content. Then you've published your write-up on your website, and you've waited long enough but only a few are noticing your highly researched article. Suddenly at the back of your mind asks, "am I an effective writer?"
So, what went wrong with your content construction? One thing for sure, nobody has found your piece on search engines. Luckily, you've found this treasure on how to improve your content which is search engine friendly.
How do we write web copies for search engine crawlers or spiders?
Introduction to Search Engine Optimization.
Let us familiarize ourselves with SEO. What is SEO? SEO stands for search engine optimization. From the first two terms, we can already get the definition. Yes, SEO is a strategy used to improve websites or web contents' visibility on every search engine. SEO plays a vital role in the searchability of your websites across all search engines like Google, Bing, Yahoo, and many more. 
Multi-series Line Chart with caption "StatCounter Global Stats"Apr 2019May 2019June 2019July 2019Aug 2019Sept 2019Oct 2019Nov 2019Dec 2019Jan 2020Feb 2020Mar 20200%20%40%60%80%100%GooglebingYahoo!BaiduYANDEX RUOther (dotted)StatCounter Global StatsTop 5 Desktop, Mobile, Tablet & Console Search Engineesfrom Mar 2019 – Mar 2020
Source: StatCounter Global Stats – Search Engine Market Share
Search engines. Search engines are answer machines. They scour billions of pieces of content and evaluate thousands of factors to determine which content is most likely to answer your query. Search engines do all of this by discovering and cataloging all available content on the Internet (web pages, PDFs, images, videos, etc.) via a process known as "crawling and indexing," and then ordering it by how well it matches the query in a process we refer to as "ranking."
Why web content optimization is important? Optimizing your site will help deliver better information to search engines so that your content can be properly indexed and displayed within organic search results. Organic search results cover more digital real estate, appear more credible to savvy searchers, and receive way more clicks than paid advertisements. 
The essential role of keyword research in content development. 
Keyword research is essential in content development. Through keyword research, you can determine which keywords will help in driving traffic to your website. This process is needed to make sure your content will be discoverable and be available on the search results. That's why, before writing a full-length article, first, you need to determine the following: target key terms, synonyms of the target key terms, and synonym phrase terms of the target key terms. Determining these terms is like searching for references to your write-up. Yes, you need to search for these. But don't worry, searching for keywords is easier compared to decades ago. What are the tools you will be using? It's right on your nose — Google search.
Go to Google, then type the first target key term where your topic will revolve on Google's search box. See below:
After typing, look at each listed website found on Google search results and determine if these articles are related to your topic. If yes, then you're on the right track else you might try other keywords until you find the right one. Then once the target keywords have been determined, scroll down at the bottom of the Google search results. In that section, you'll find Google's suggested keywords. Copy the keywords and add those as your secondary keywords. To find out synonym keywords, just type on Google search box the primary keyword followed by "synonym". Ex. optimization synonym.
The vital components of Search Engine Optimization to web content development.  
Having the components available on your web content assures that your web content will be available on every search engine's results.
Title tag and meta description
The title tag for SEO — What is the title tag? A title tag is an HTML element that specifies the title of a web page. Title tags are displayed on search engine results pages (SERPs) as the clickable headline for a given result and are important for usability, SEO, and social sharing. The length of the title tag should be 50-60 characters and target keywords must be placed. The best practice when writing page titles is to use your target SEO keywords or keyword phrase at the start of the page title.
Meta's description for SEO — What is a meta description? The meta description is a snippet of up to about 155 characters — a tag in HTML — which summarizes a page's content. Search engines show the meta description in search results mostly when the searched-for phrase is within the description, so optimizing the meta description is crucial for on-page SEO. It is also standard practice when writing meta descriptions is to use the target SEO keywords or keyword phrase at the start of the meta description.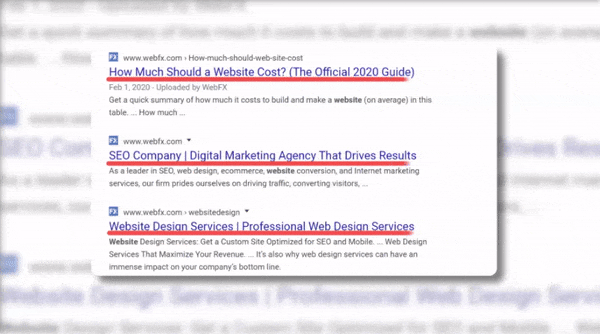 Headings (H1, H2, H3, H4, and H5)
Headline tags for SEO — is a generally accepted practice, but these tags are better used to answer questions, introduce new sections of content, and help users navigate through your pages rather than improve your ranking.
Incorporating the target keywords in the first sentence of the first paragraph and using bold font.  
Rich media (images and videos)
Rich media (images and videos). Why images and videos play a vital role and should not be ignored in every web content publication? Images and videos are essential inclusion for content that's shared to social media. In a text-heavy timeline, users will pay more attention to a post that includes an image or video. Viewers tend to spend more time looking at these images, and this higher interest level is a critical first step in getting that coveted click or share. According to a study, tweets that feature a picture generate 150 percent more retweets than those that stick to plain text. The response is similarly positive on Facebook, where a post with an image will yield 2.3 times more engagement.
Useful Search Engine Optimization tools for web content development.
Knowing these tools can help you in your content development. These four tools are free and have different functions.
Yoast guides you on your content development. This tool helps you to check if web content is SEO ready or not. The tool provides detailed SEO guidelines you need to follow.
If you're trying to get a bit more granular with your SEO and writing style data, Grammarly gives you keyword density by length, paragraph length, sentence count, spell checker, and a host of other important details. 
Sometimes you find yourself using words repeatedly. And although it may not be intentional, it can come across as keyword stuffing. With the One Look Thesaurus, you can quickly plug in a word and find some quick alternatives. This tool also has a reverse dictionary. If you're not sure of the word but can give a description, it will find your word with amazing accuracy.
Curate relevant content with Scoop.it.
Scoop.it is free and you can find related articles with regard to your topic.
Why content structure is important in Search Engine Optimization?
Well-structured web content helps search engines and readers to easily understand your content. Google reads and scans your website text. Google's algorithm decides the ranking of your site largely based on the content you publish.
Visualization of a good content structure.
A good content structure can be easily understood by human readers, so search engines can also understand your content. High-quality content encompassed by the following: 
Content is written to your audience, not to your peers. Use language that is neither too simple or full of industry jargon.
Content is easy to share. Take a step back and ask yourself if you would share it — and, if so, could you? (i.e., are social sharing buttons readily available?)
Content can be scanned quickly. Use short paragraphs, callouts, bold text, bullet points, numbered lists, quotes, and so on to make the text easy on the eyes and easy to digest quickly.
Content is better than currently listed on SERP. Spy out the competition. Review the pages that are currently ranking well for target keywords and ask yourself if your content is better. Make sure it's better.
Internal linking, how it affect Search Engine Optimization?
Internal links are links that go from one page on a domain to a different page on the same domain. 
How is internal linking useful for SEO? 1. It allows users to easily navigate your website. 2. It helps establish an information hierarchy for your website. 3. Internal linking helps spread link equity (ranking power) around your website. 
The content should feature an enticing call to action or a clear next step for the readers. Point them to more of what they want. 
A well-structured content calendar.
Having a well-structured content calendar helps the team to have a better overview of the tasks, timeline, and deadline. This allows for better coordination and on-time output. Understanding the key elements of a content calendar and the best practices.
Planning — in planning, you need to determine who are the key people involve in the process. Setting up of due dates for each individual. Plot the dates on google sheet to keep track of team members' activities.
Platform — this is where your content calendar is hosted.
Promotional — promotional activities don't necessarily need to be in a completely separate calendar from your editorial items.
Takeaway 
Writing content for search engines is like writing content for humans. Focus on the things you want to convey to your readers and follow the steps mentioned above to guide you on your web content and search engine optimization projects. Also, bear in mind, a well-written content needs time and effort to produce. Hope this guide may help you to develop high-quality content.
Thank you for reading!